PETER BOOTH / DOMINIC KAVANAGH / DAVID MUTCH / IZABELA PLUTA /                                                                               MICHAEL SCHLITZ / SAM SHMITH / ANNE SCOTT WILSON
October 10 – November 1 2014                                                                                                             Strange Neighbour, Melbourne, Australia
Seven Trumpets brings together seven artists whose work circles around ideas of finitude, death and propositions for the end of the world. The artworks in this exhibition depict images of dystopian futures, present catastrophes, while others hint at some failed utopian past. Exploring landscapes in ruin, prophesised retribution and a reduction of the world into visceral signs of civilisation in decline, there remains a sense of the rise of the natural, but ultimately, failure of humanity.
Amidst chaos, fear and beautiful apocalypse, a sublime silence pervades over everything.
Installation view Anne Scott Wilson, There will be no more night 2014, single channel HD video, 12m 50sec looped. Courtesy the artist and ARC ONE Gallery, Melbourne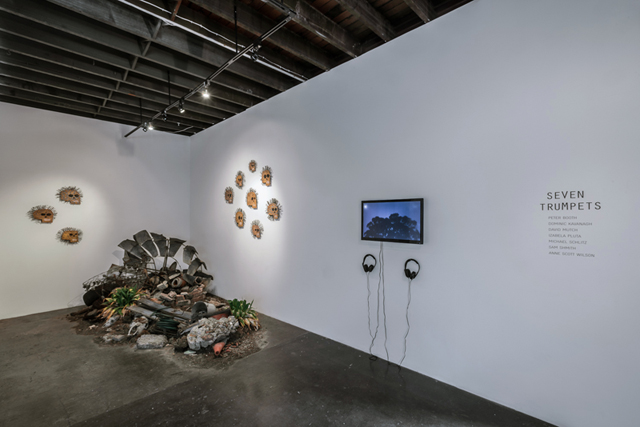 Installation view Michael Schlitz, Dominic Kavanagh, Anne Scott Wilson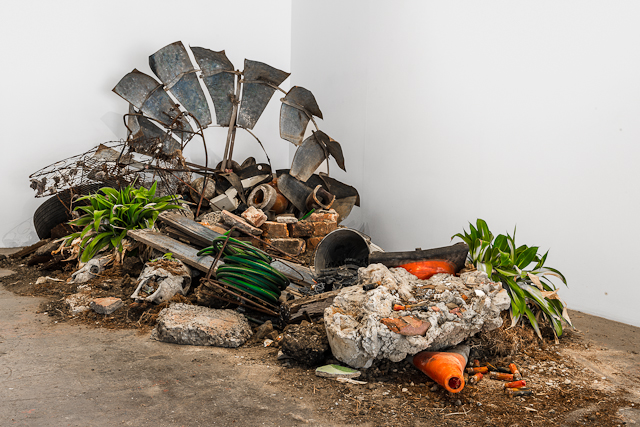 Installation view Dominic Kavanagh, Monument to the last drop, 2014, mixed media, dimensions variable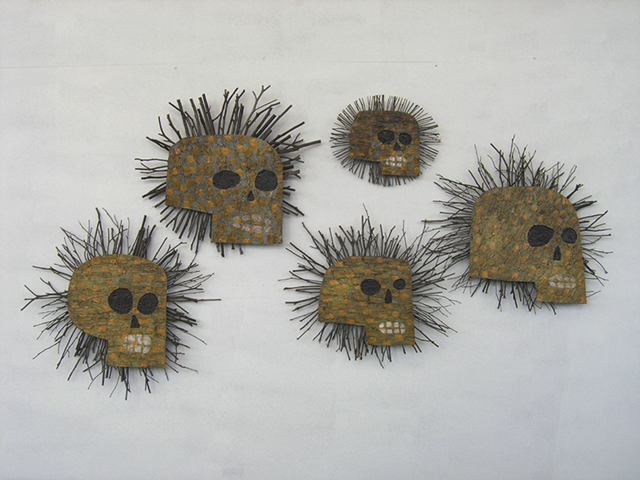 Installation view Michael Schlitz, Saints of the apocalypse, 2012, mixed media, twigs, three ply wood, dimensions variable. Courtesy the artist and Bett Gallery, Hobart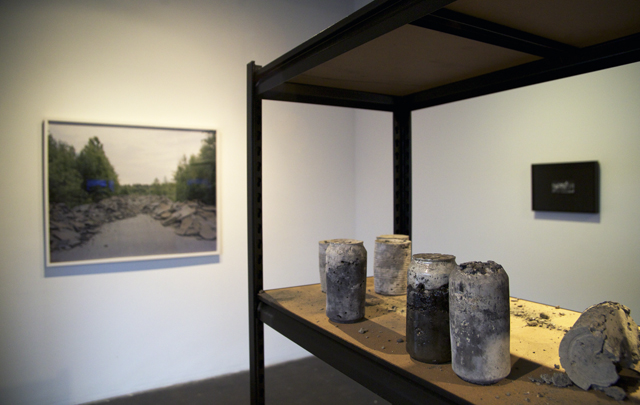 Installation view (From left to right) Izabela Pluta, David Mutch, Peter Booth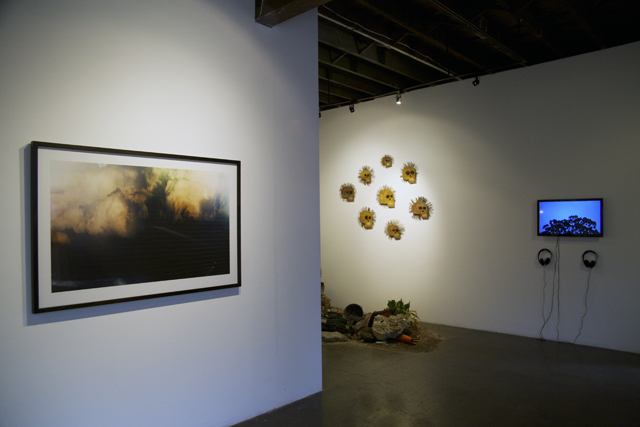 Installation View (left) Sam Shmith
---
PLEASE ALLOW ME TO INTRODUCE MYSELF
LIAM BENSON
GREGORY ELMS
JUAN FORD
ANNE MARIE GRAHAM
JOAN ROSS
NATALIE RYAN
August 23 – September 21, 2013
Strange Neighbour Gallery, Melbourne, Australia
The Age Newspaper 28/8/13 ——————————–>
---
The artists in Please Allow Me To Introduce Myself present works that contain motifs informed by the influence and ecology of the Australian colonial & post-colonial landscape. It is a place where whitefella follies have transformed a true Arcadia into an infested and feral exotic. This is a landscape where the Australian environment does not resemble a pristine postcard wilderness, nor a European re-imagined Utopia. Instead, it is a strange altered land, strangled and seduced by introduced flora and fauna.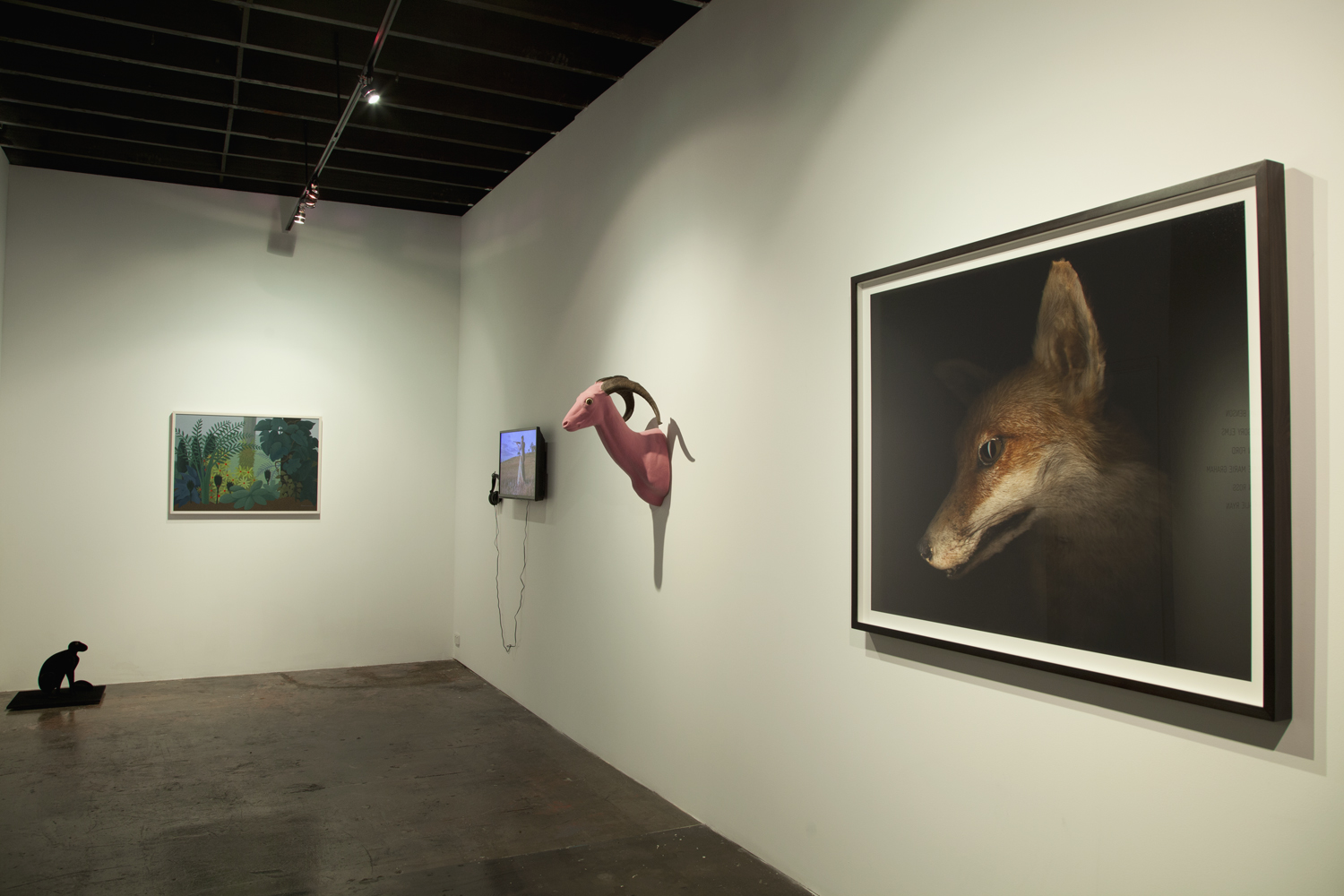 Installation view (from left to right) Natalie Ryan, Anne Marie Graham, Liam Benson, Natalie Ryan, Gregory Elms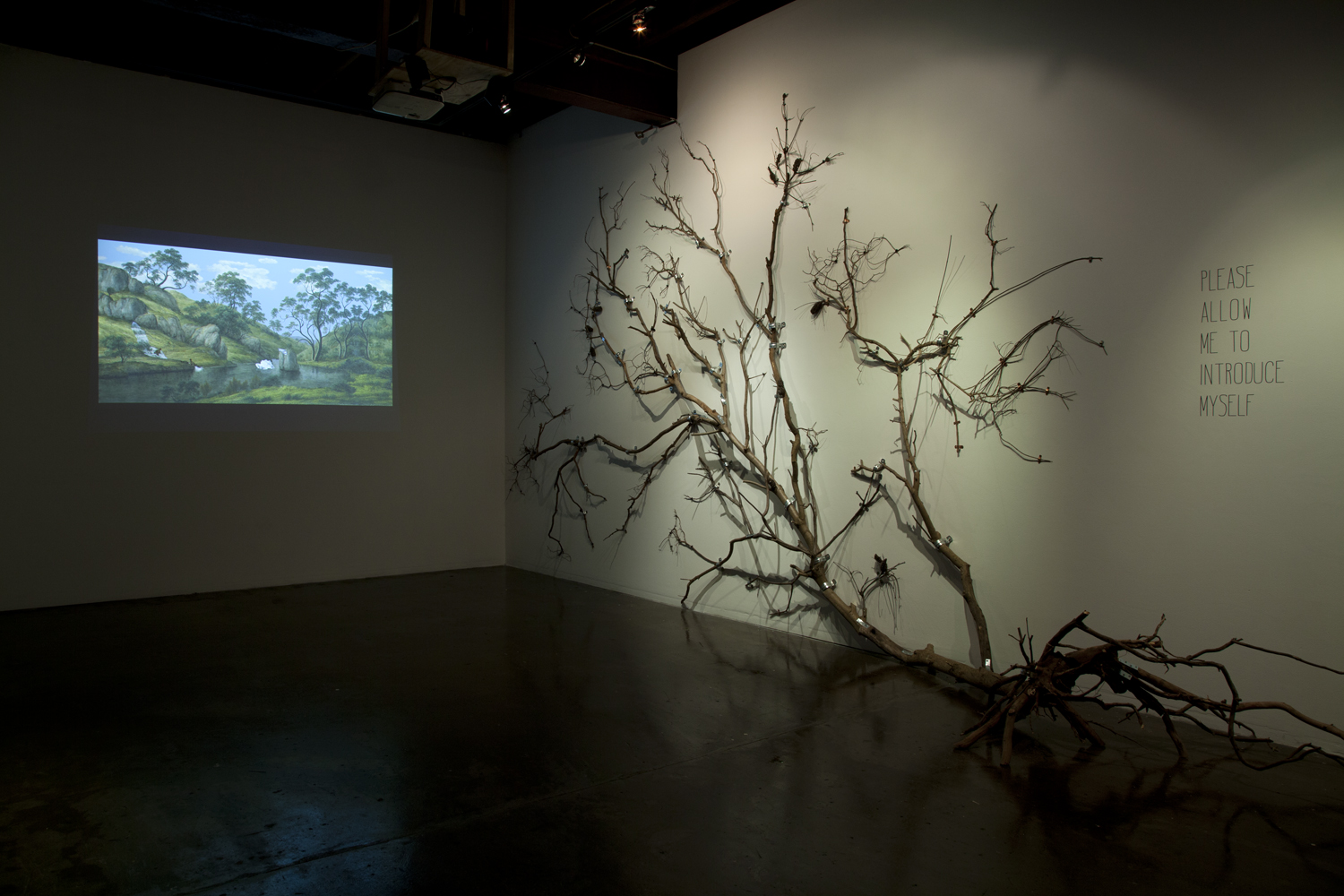 Installation view Joan Ross (left) Juan Ford (right)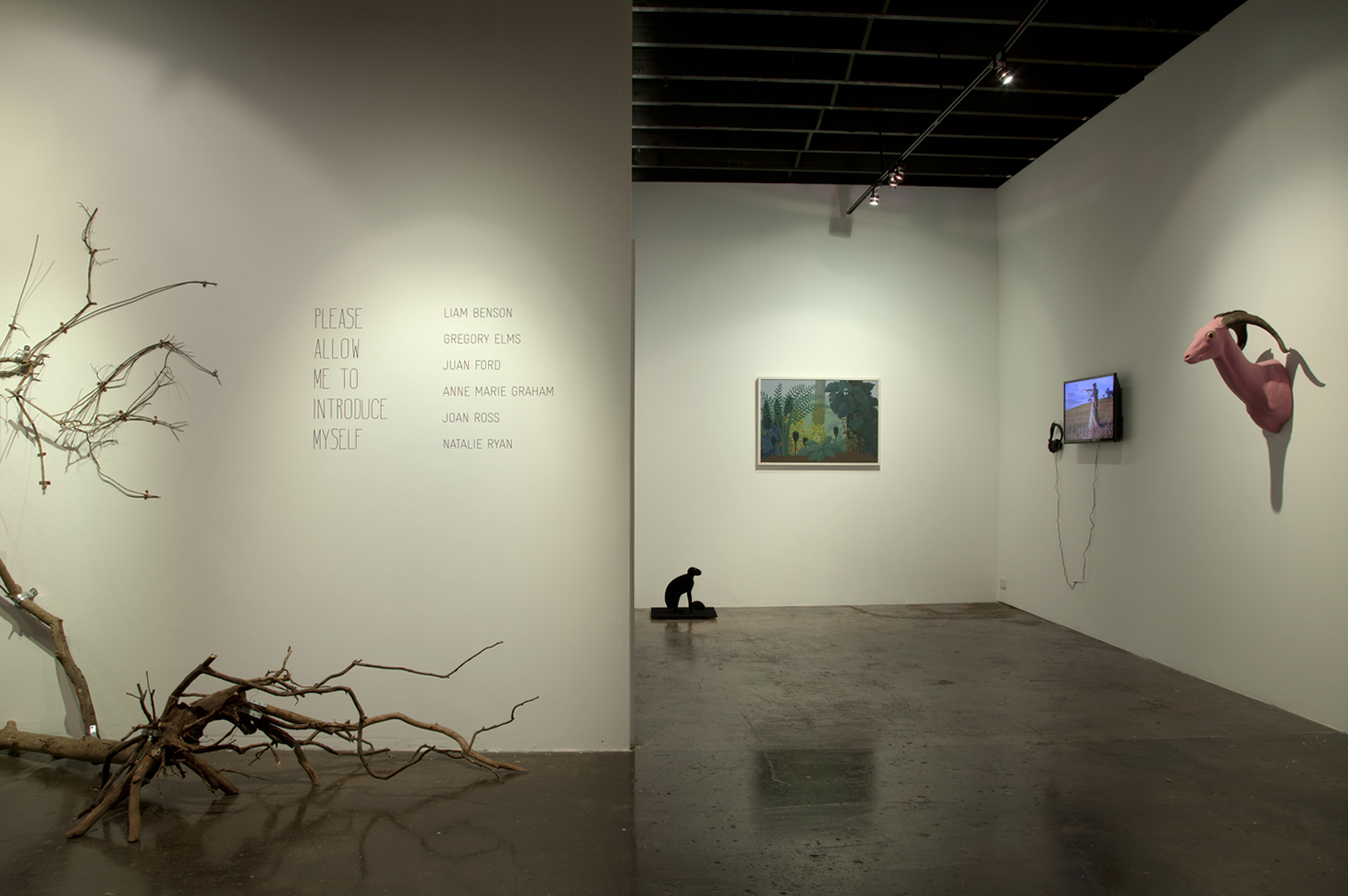 Installation view